ASU Gammage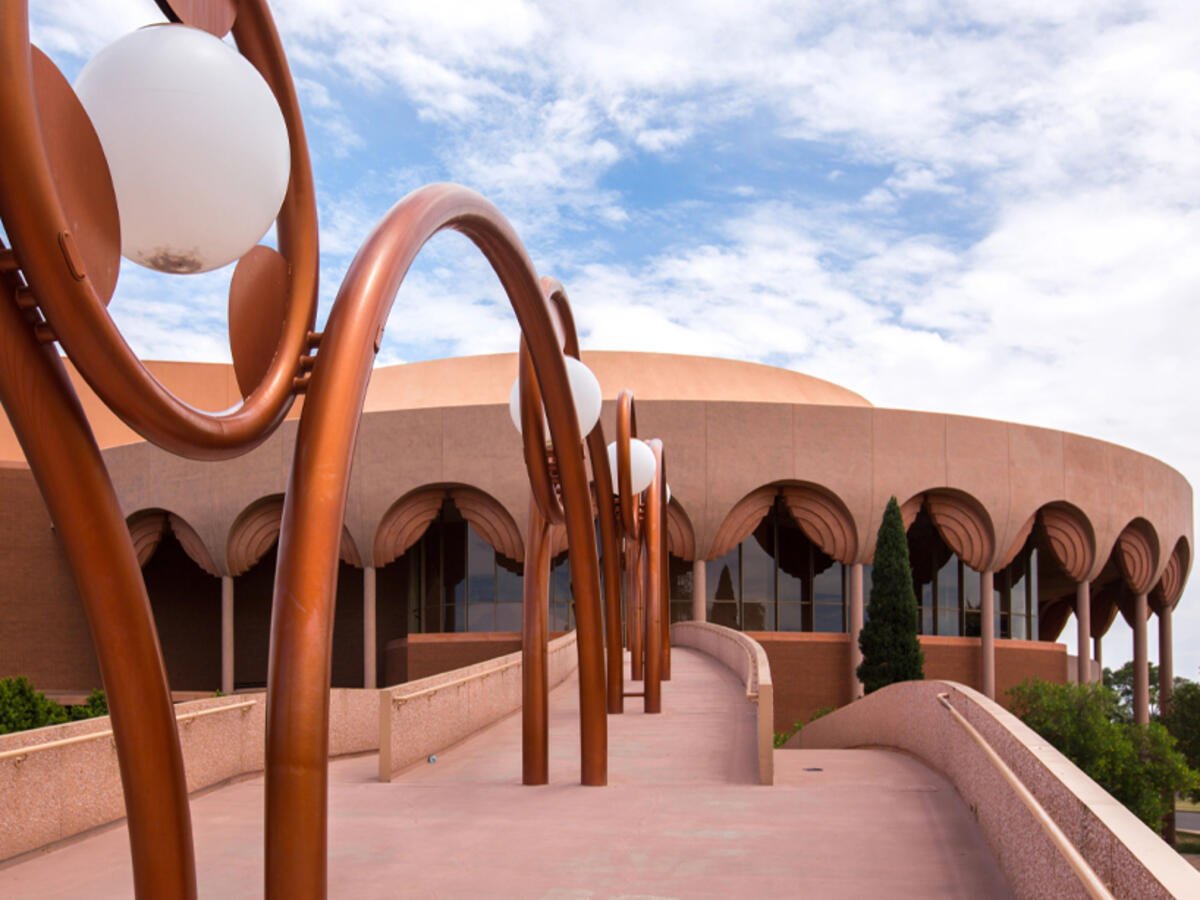 Each year ASU Gammage hosts several School of Music, Dance and Theatre productions. Grady Gammage Memorial Auditorium stands as one of ASU's most beautiful landmarks. Best known as the last major architectural design of Frank Lloyd Wright, the auditorium was completed in 1964 and dedicated with an inaugural concert given by the Philadelphia Orchestra under Eugene Ormandy. It is named after Dr. Grady Gammage, president of ASU from 1933 to 1959. Rising eight stories above the ground, the 3,000-seat performance hall offers three levels of seating, with the furthest seat only 115 feet from the stage. The acoustics are well balanced, and the design of the grand tier assures an even flow of sound to every seat. Within the circular structure of the building, classrooms and offices, as well as stage and working areas are housed. 
The stage can be adapted for grand opera, musical and dramatic productions, or for symphony concerts, organ recitals, chamber music recitals, solo performances and lectures. The remarkable versatility of the stage is enhanced by a collapsible orchestra shell, which when fully extended, can accommodate a full orchestra, chorus and pipe organ. The shell is telescoped into a specially designed storage area when not in use.
An organ built by the Aeolian-Skinner Organ Company resides in ASU Gammage. It was installed in 1965 and Dr. Alexander Schreiner, of Salt Lake City, performed the inaugural recital. The organ was a generous gift from Mr. and Mrs. Hugh W. Long.
The main foyer of ASU Gammage is surrounded by glass walls and majestic pillars and serves as an art gallery by day and a lobby for evening performances. Tours of this magnificent building are conducted daily. Call the ASU Gammage Box Office for times: 480-965-3434.