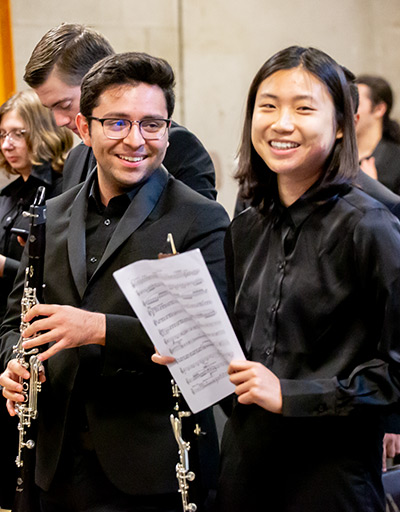 This is where your future begins.
Discover why the School of Music, Dance and Theatre is right for you.
---
You'll find a cutting-edge music program with an abundance of opportunities that inspires creativity;
a dance program that encourages originality and demands dedication; and an inventive
theatre program with a comprehensive view of acting, design and production.