Katzin Concert Hall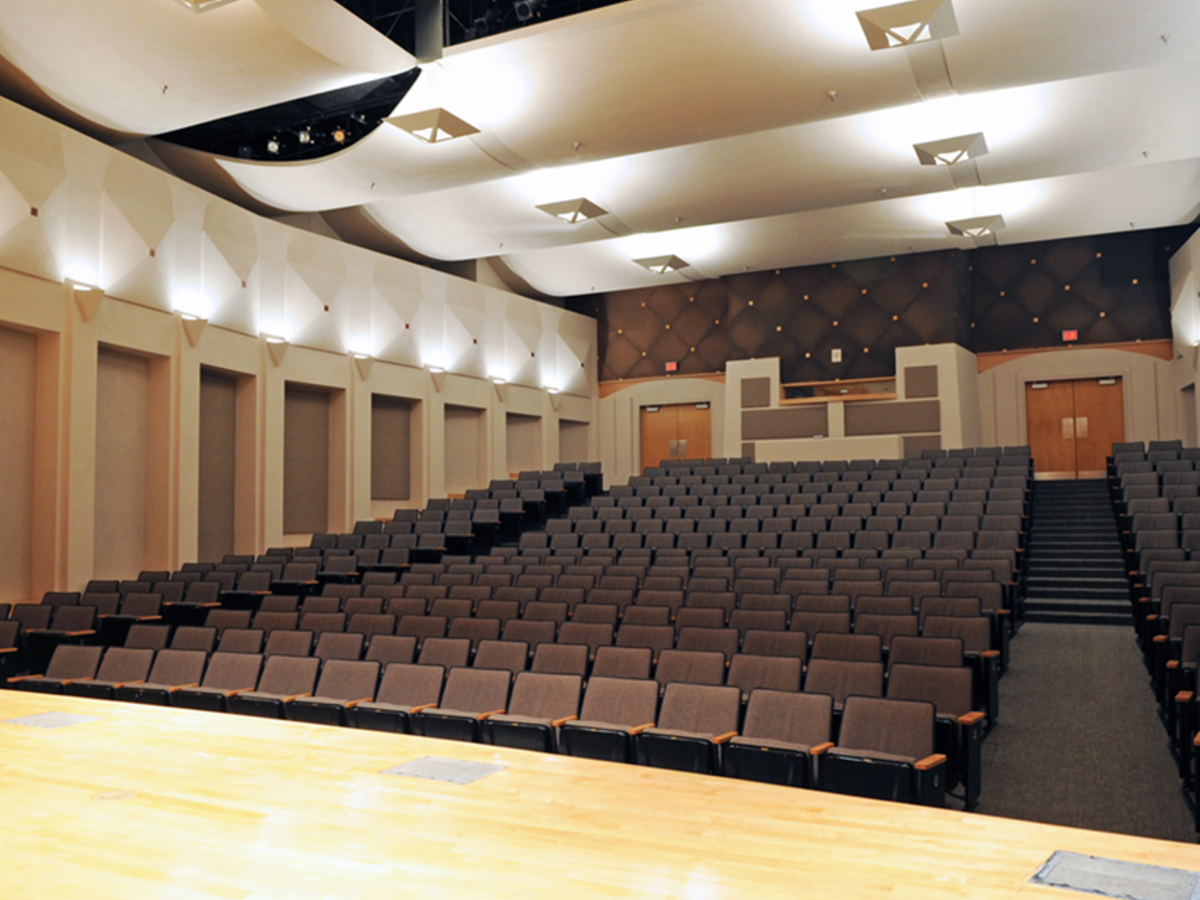 The Katzin Concert Hall is one of the most used performance halls in the Music Building. This 350-seat theatre opens into a beautiful fountain courtyard and accommodates a small orchestra. Primarily used for solo and chamber music recitals, this hall provides a warm acoustical atmosphere with a maple-paneled stage, multi-faceted walls and an acoustically engineered billowed ceiling. The hall boasts a video and projection booth capable of making audio and video recordings as well as streaming concerts live on the web. We invite you to watch live streaming of Katzin Concert Hall recital performances.
The Katzin Concert Hall is sponsored by David Katzin, owner of Budget Rental Car. David Katzin dedicated the space in memory of his father, who was a music patron and lover of classical music.
Katzin Concert Hall is equipped with three concert grand pianos that pianists may choose – a Hamburg Steinway, an American Steinway and a Bösendorfer Imperial grand.