Margaret Gisolo Dance Theatre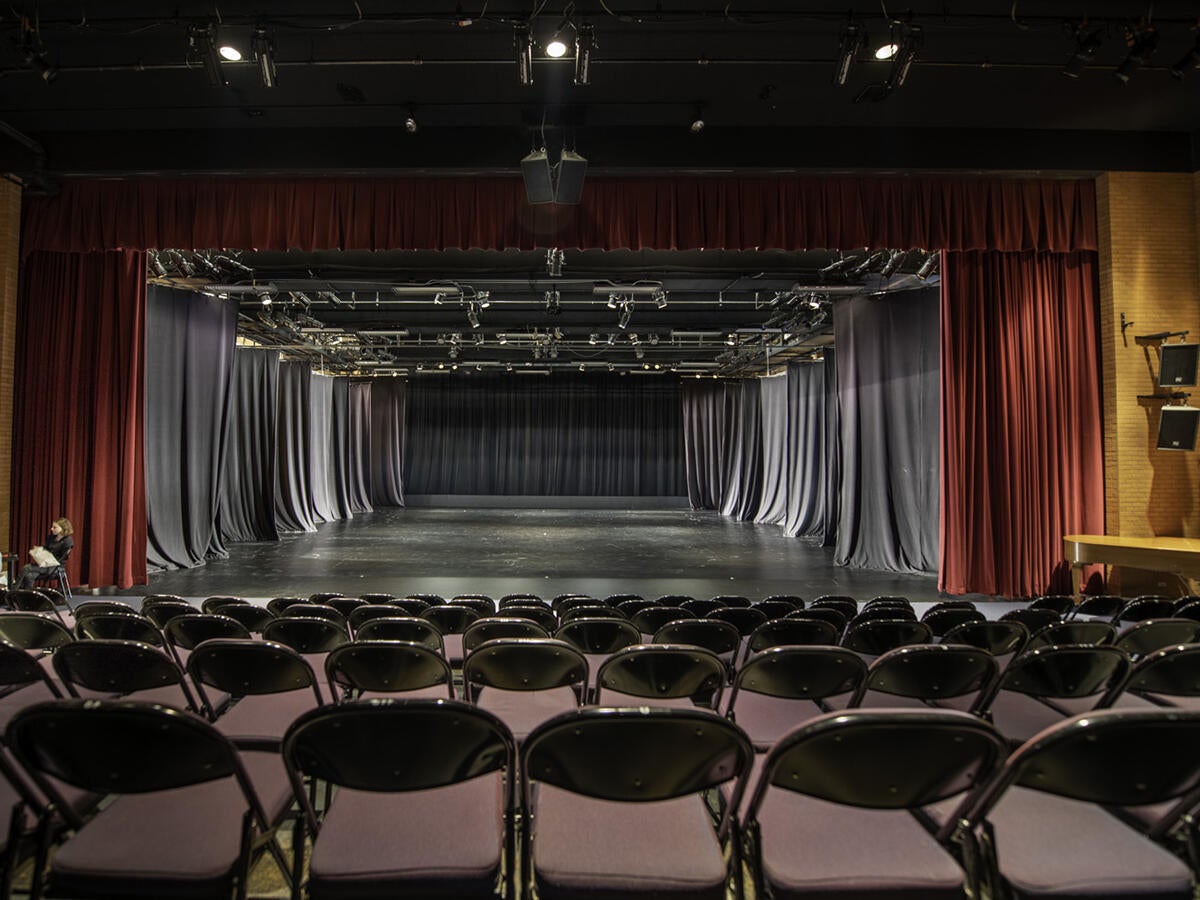 Located inside Bulldog Hall, the Margaret Gisolo Dance Studio Theatre hosts more than 20 dance performances and community workshops every year. It also serves as a classroom space for the ASU dance program.
This performance space features an elevated audience area, brand-new flooring, and full sound and lighting capabilities. It is named after former faculty member Margaret Gisolo, who founded the ASU College of Fine Arts department of dance.
Technology
The studio is one of the only dance spaces in the country designed with interactive multimedia and telematic capabilities. The facility uses video-based motion sensing to enable performers to interact with sound, lighting, images and video in performance. High-speed internet connectivity enables this space to connect with other telematic facilities around the world for dual, multi-site and Web performances.
Seating
The Margaret Gisolo Studio has riser seating with a capacity of 250 and is the performance site for many of the formal and informal concerts produced annually by the School of Music, Dance and Theatre.
Floor
The performance space consists of a 45' x 38' sprung hardwood floor, laid in a basket-weave pattern on a base supported by resilient cushions and air, providing give and spring necessary to prevent leg injury and to assist in dancers' lifts and jumps. The sprung floor is overlaid with Harlequin Studio Marley flooring to assist with traction during runs and turns.
Lighting
Lighting for the Margaret Gisolo Studio is controlled by a 96 dimmer PC-based Horizon System.