Studio 133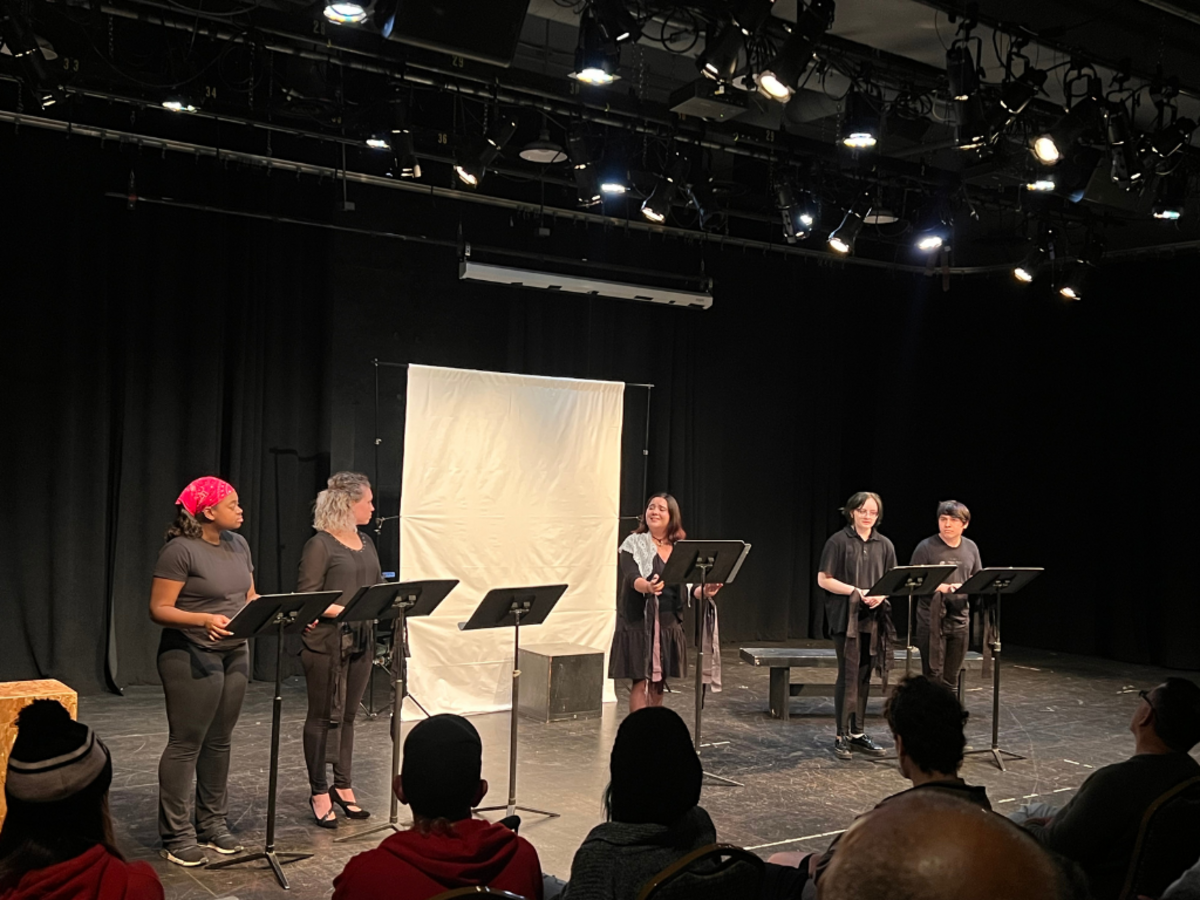 Studio 133 is a black box theatre where students and student organizations produce works in development and staged readings as well as host workshops and rehearsals. TheatreLab performances are held several times in a semester in this space. These minimally produced readings allow for student playwrights to develop their work with feedback from the audience.
The theatre space is located in the J. Russell and Bonita Nelson Fine Arts Center, Room 133. Audiences should enter from the south entrance of the building, which is located near the lighted structures outside the Galvin Playhouse Theatre.
Studio 133 is a black box theatre that plays host to great works in development, including the MainStage Studio Series and the TheatreLAB program. The 1,400-square-foot venue is a flexible space with a full lighting grid and integrated telepresence/web-streaming capabilities.