Ensembles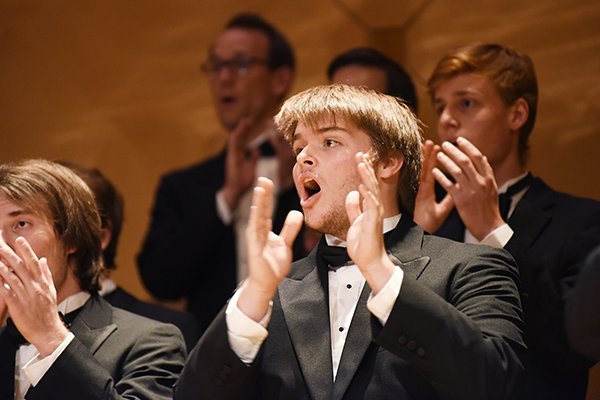 Canticum Bassum
Canticum Bassum (formerly Arizona Statesmen) is a tenor-bass ensemble of music majors and non-music majors. Members come from a variety of backgrounds and come together in a positive learning environment to sing together and make friends. The music ranges from challenging to entertaining, and rehearsals emphasize a family-like atmosphere of caring and mutual support.
Joining: New members have a brief hearing for the conductor at the beginning of the semester. The purpose is mainly to determine the most appropriate voice part for you to sing in the choir. Email the director to arrange a hearing time.
Community members are welcome to join!
Undergraduate: MUP 455
Graduate: MUP 555
1 or 2 credits (sign up for 2 credits if possible)
Mondays and Wednesdays
4:30–5:45 p.m.
Gammage 311
All ASU choirs accept new members for the spring semester. Please contact the director of the ensemble that interests you to arrange an audition.