Orchestras
Explore the vast creative range of today's contemporary orchestra.
One of the top orchestral programs in the United States, the ASU Orchestras explore the vast creative range of today's contemporary orchestra and bring its audiences an engaging variety of masterworks, new music, groundbreaking guest artists, multi-media collaborations and award-winning programming. The ASU Orchestras are creating a new model for professional and pre-professional arts organizations that value the diverse potential of human creativity. The program is committed to advancing diversity, equity, and inclusion through music and the arts.
The ASU orchestra program provides its members with intensive orchestral training and professional level artistic performance experience. The orchestras perform challenging and diverse repertoire chosen to help emerging professional musicians develop a wide range of skills and aptitudes. Rich concert programming offers audiences and the greater arts community opportunities to engage with major works of the orchestral canon as well as cutting-edge works of our time. Exploring the full creative range of today's contemporary orchestral ensemble, the ASU Symphony Orchestra and ASU Chamber Orchestra seek to perform canonical works with technical excellence and artistry while also pushing musical boundaries through innovative multi-disciplinary collaborations. The ASU Philharmonia provides its members an engaging and vigorous foundational orchestral experience for both music and non-music majors. The ASU Studio Orchestra functions as the laboratory orchestra for ASU's exemplary class of graduate conductors and the Music Theatre and Opera Orchestra provides pit orchestra support for Music, Theatre and Opera productions.
The program aims to extend student learning through valuable interactions with professional artists. ASU faculty are closely involved with their students' orchestral experience and regularly lead orchestral sectionals. The ASU orchestras also maintain a vibrant relationship with the Phoenix Symphony with frequent guest artist visits in both sectional rehearsals and side-by-side rehearsal contexts.
Towards a More Perfect Union
An ASU Gammage and ASU Symphony theatrical, symphonic concert—with film, song, and spoken word—highlighting new works and powerful compositions that speak to the challenges of our time.
Don Juan
The ASU Symphony Orchestra opens the 2018-19 with Strauss's explosive tone poem Don Juan, which launched him to international fame when he was only 25 years old.
Harp of Nerves
JIJI performs Harp of Nerves, a guitar concerto by Hilary Purrington, with the ASU Symphony Orchestra.
Sinfonia (for Orbiting Spheres)
The ASU Symphony Orchestra performs Missy Mazzoli's "Sinfonia (for Orbiting Spheres), March 2020, Ikeda Theater, Mesa Arts Center, Mesa, AZ.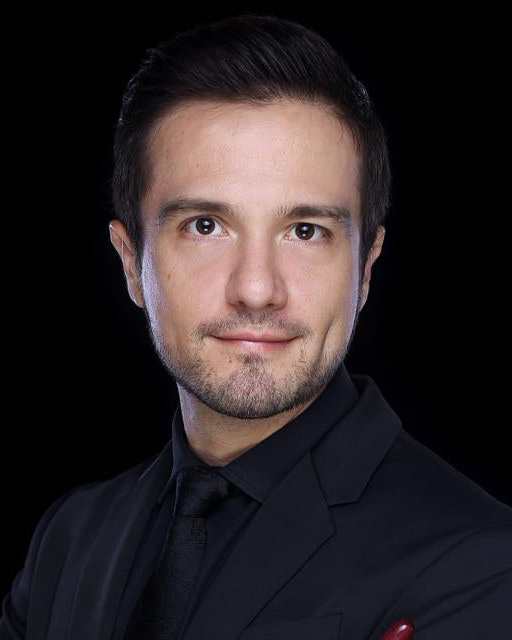 Sergio Freeman, conductor, instrumentalist and vocal coach was born in Mazatlán, México. He was principal clarinetist of Camerata Mazatlán and has played with orchestras like Orquesta Sinaloa de las Artes and Orquesta del Teatro del Bicentenario. As a pianist and vocal coach he collaborated with the Mazatlan opera studio and at the Bellas Artes opera studio in Mexico City. He has served as rehearsing pianist and vocal coach at productions of operas like Traviata, Rigoletto, La Medium, L'elisir d'Amore, Don Giovanni, La Boheme, Tosca, Sour Angelica, Gianni Schicchi among others.
As a conductor he holds a master's degree from the University of Veracruz from which he graduated with honors, his conducting mentors were Lanfranco Marcelletti Jr. and Gaetan Kuchta. He has conducted groups like Enigma Ensemble, Orquesta Universitaria de Música Popular de la UV, Orquesta Sinfónica de la Universidad Autónoma del Estado de Hidalgo. Sergio is currently Artistic Director and Conductor of the Orquesta del Teatro Ángela Peralta. He is currently pursuing his Doctoral in Musical Arts at Arizona State University and serves as Assistant conductor of the ASU orchestras under the guidance of Jeffery Meyer.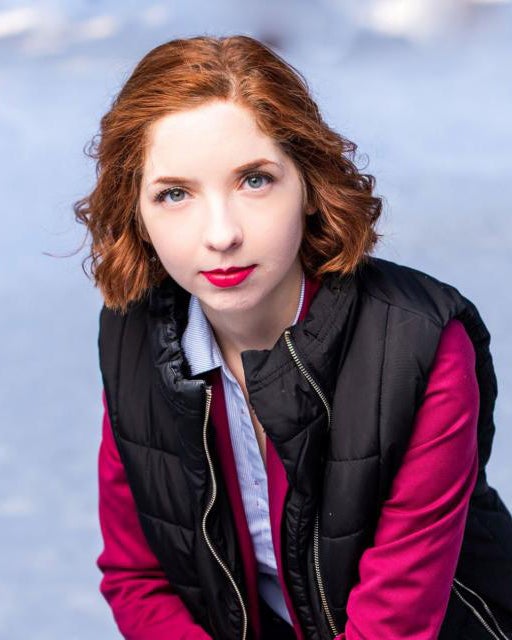 Born and raised in Arizona, Kara Piatt began her conducting studies during her undergraduate degree in Piano Performance at Northern Arizona University. Her voice and piano background led her to become an Assistant Conductor and Pianist with the NAU Lyric Opera Theatre and Director Dr. Daniel Keith O'Bryant in their rehearsals and performances. Simultaneously, Kara was the accompanist for multiple instrumental and choral ensembles in the NAU School of Music, which exposed her to a wide variety of conducting styles. These experiences ignited a true passion for conducting and led Kara to pursue many educational opportunities across the country with various renowned conducting pedagogues. She most recently graduated from the Cincinnati Conservatory of Music with her Masters Degree in Orchestral Conducting under the tutelage of Mark Gibson. There, her conducting engagements included serving as Assistant Conductor of the CCM Philharmonia, CCM Concert Orchestra, and the CCM Dance and Opera programs. She also had the opportunity to work closely with talented conductors such as Maestro Louis Langree from the Cincinnati Symphony Orchestra, and she even joined the CCM Philharmonia as a pianist on numerous occasions. Kara is incredibly excited to continue her studies at ASU for her Doctorate in Orchestral and Opera Conducting. She feels it will push her to new heights as a conductor, educator, and musician, and bring her closer to her eventual goal of sharing classical music with modern audiences around the world.